Top Rated & Trusted
Chiropractic Care Designed For You
Our team at Healing Way Chiropractic Clinic is here to help you reach your goals.
In Everything We Do,
we believe in improving your quality of life.
We do this is by ensuring that, within each step of your care, you are listened to, our process is transparent, and that you understand what we do and why we do it. We offer chiropractic care and massage therapy. We are ready to help you.
Meet the amazing team that will help you and your healthcare needs.
See what our patients have to say about the care they have received in our office.
Our mission is to be the best chiropractor in Happy Valley. Healing Way Chiropractic Clinic has been the first chiropractic office in Happy Valley and has been serving the Happy Valley and Clackamas communities since 1998. We pride ourselves on focusing on the individual and his/her needs for care. We spend time getting to know our patients and giving them the individual attention they need to get well and achieve their personal wellness goals. We are a patient focused chiropractic care clinic aimed at providing natural healing for you.
Healing Way Chiropractic Clinic
Chiropractor Happy Valley OR
Chiropractic Care
and your health
Chiropractic care is the practice of using spinal alignment to alleviate a wide variety of physical ailments, including muscle strain, neck pain, chronic back pain, and more. This is accomplished by adjusting the position of the spinal column to its proper shape, providing a non-invasive solution for pain relief.
Many people dismiss chiropractic as being something only for back pain, but chiropractic treatments can be used to treat a wide variety of physical issues, such as migraines and headaches, chronic pain, carpal tunnel, and much more.
Our chiropractic team at Healing Way Chiropractic Clinic firmly believes in protecting your body by making sure it has the best possible functioning nervous system possible.
Training of a
Chiropractor
Chiropractic doctors go through a minimum of four years of schooling at a chiropractic college, generally preceded by an undergraduate degree in the basic sciences or several years of experience in a prior relevant health care field.
Students of chiropractic care must spend a minimum of at least 4,200 hours with their teacher, and a minimum of 1,000 hours of fully supervised clinical training with an instructor as they learn the appropriate diagnosis and treatment techniques to help heal your body and restore it to its natural, fully functioning state.
Our chiropractic team is ready to meet with you to discuss your needs. We will help to design a program that is right for you. We look forward to meeting you. Call today to schedule an appointment.
It is our team's goal to listen to every patient's unique situation. We also take the time to explain everything, that way we are always on the same page.
Here at Healing Way Chiropractic, we strive for your long term health goals.
Spend less of your Life paying for the things you love to do with pain you don't need to live with. We listen. We explain. We take the time to make sure you are confident in what we do. We offer chiropractic care and massage therapy.
If you have any questions or are wondering if our team can help, give us a call at (503) 698-5866 or contact us today!
Common Concerns, Conditions, and Issues
Helping You Experience Incredible Health.
HOW TO FIND A CHIROPRACTOR IN Happy Valley
This guide will help you find the best chiropractic clinic in Happy Valley for you. When most people in Happy Valley decide they need a chiropractor, they end up doing a search and just picking someone at the top.
Being at the top of Google for the chiropractic search does not necessarily mean they are the best chiropractor for you. Follow the steps below to make sure you are picking the right chiropractor for you.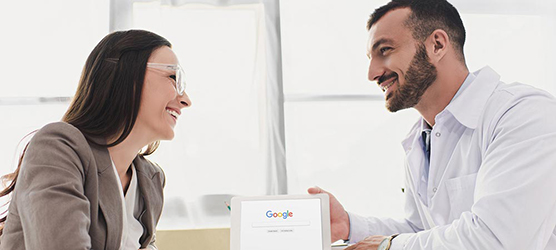 Time Needed: 5 minutes
Total Cost: USD 0.00
4 EASY STEPS TO FINDING A CHIROPRACTOR IN Happy Valley
Step 1: Open up a Google search
You will want to type one of the following in the search bar:
Chiropractor Happy Valley
Chiropractor 97015
Chiropractor near me
Best chiropractor in Happy Valley

Step 2: Review Their Website
The best chiropractors in Happy Valley put as much care into their website as they do into the rest of their office. By reviewing their website you will get a good feel for the doctor and if they are right for you.

Step 3: Check Out Their Reviews
Check out the Google Business Page of a chiropractic clinic you are thinking about visiting. It is easy for someone to say they are great, it's a different story to get other people to say great things about you.

Step 4: Give The Office A Call
Now that you have a basic understanding of what the office is about. Give them a call to make sure they fit the message that their website and GMB have been sending. You will know in a few minutes whether the office is the right one for you.

Office Hours
---
Monday
9:00am - 5:00pm
---
Tuesday
9:00am - 5:00pm
---
Wednesday
9:00am - 5:00pm
---
Thursday
9:00am - 5:00pm
---
Friday
9:00am - 5:00pm
---
Saturday
Closed